Briefing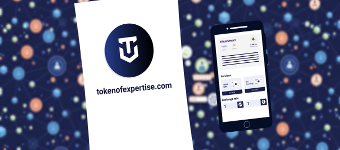 Expertconomy is 's werelds eerste gedecentraliseerde e-learningplatform met een focus op persoonlijke één-op-één gesprekken tussen studenten en docenten, gevoed door zijn native Token of Expertise en de gratis iOS/Android-compatibele Expert-app (beschikbaar in de app store vanaf juni/juli).
We willen een nieuwe standaard zetten op het gebied van transparantie en overdracht van kennis door de decentralisatie van beoordelingen van experts. Dit betekent concreet dat er niet één persoon of bedrijf is die de kwaliteit beoordeeld en bewaakt, maar dat dit gebeurt door de community via de blockchain.
Wie gaat de Expert-app gebruiken?
Experts, om hun diensten aan te bieden (in euro's en/of Token of Expertise als betaalmiddel)
Personen die een nieuwe expertise willen leren
We beginnen met de expertise "Investeren", maar zullen uitbreiden naar andere gebieden zoals persoonlijke coaching, juridisch en fiscaal.