Briefing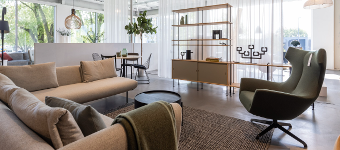 Flow Lab Rotterdam is een luxe woonwinkel met veel scandinavisch design. Het is merk wat zich richt op de consument die behoefte heeft aan advies en echt iets met zijn interieur wil. Geen koopjesjagers dus.
Wij hebben een passie voor Scandinavisch design. Leven voor interieurstyling. Gaan verder dan mooi. Zo creëren we verrassende interieurs waarin jij centraal staat. Je hygge voelt tussen duurzame ontwerpen. En omringd met de mooiste materialen tijdloos de trend zet.
Lekker de tijd om heeeeeel veel Scandinavian Design op je in te laten werken? Of – heel hygge – gewoon "even" de mooiste woonwinkel van Rotterdam binnenlopen? Laat je inspireren bij 2000m2 Flow Lab!
Campaign application
Do you want to join this campaign? Log in or sign up and apply straight away!