Briefing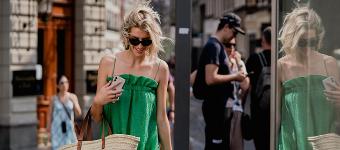 Are you ready to join the rental revolution?
Wij zijn CIRCLE CLOSET, het platform voor het huren en verhuren van designerkleding voor gelegenheden. Het is onze missie om de fashion industrie te veranderen en fashion rental de norm te maken.
Je kent het waarschijnlijk wel; je wordt uitgenodigd voor een event en je hebt niks om aan te doen. Wéér op zoek naar iets nieuws dus. Grote kans dat de items daarna ongedragen in je kast blijven hangen. Dat is, zoals je waarschijnlijk wel weet, zo zonde voor je portemonnee, je kastruimte en natuurlijk de planeet. Duurzaamheid is voor de een misschien belangrijker dan voor de ander, maar als jij je voor duurzaamheid inzet is dat natuurlijk een pré.
Campaign application
Do you want to join this campaign? Log in or sign up and apply straight away!