Briefing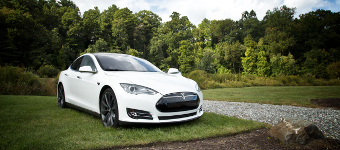 We zijn op zoek naar platformen die de autoverzekering vergelijking op onze website willen promoten. Hierin kunnen consumenten het brede aanbod aan autoverzekeringen in de markt eenvoudig vergelijken en direct zien welke verzekeraar voor hun auto en wensen de beste verzekering biedt. Hiermee besparen consumenten tot wel €300 per jaar op de kosten van de autoverzekering.
Graag zouden we gepromoot worden in een artikel dat geheel in jouw stijl geschreven is. Sterke voorkeur gaat hierbij uit naar "duurzame content", oftewel content die ook op lange termijn (voor zoekmachines) interessant is en waar na verloop van tijd nog bezoek over komt.
Het onderwerp van het artikel is bespreekbaar, bij voorkeur gaat het gehele artikel niet over autoverzekeringen, maar wordt er in een bepaalde alinea specifiek aandacht aan besteed.
Let op: Per afgesloten autoverzekering via jouw link ontvang je €50,-*, houdt hier rekening mee in je pitch (fixed fee).
Link

Anchor text / Link title

autoverzekering vergelijkingssite Geld.nl
Conditions
Other Conditions
LinkPizza script geïnstalleerd of Google Analytics gekoppeld
Permanente plaatsing
Domain Authority / MOZ van minimaal: 20
De doelgroep van jouw website is 18-35 jaar
Je hebt meerdere relevante artikelen op je website staan
Channels
Wanted Categories

Personal Finance
Automotive

Campaign closes

in 3 months

Submitted before date

in 3 months
Apply to join this campaign
Do you want to join this campaign? Log in or sign up and apply straight away!