Briefing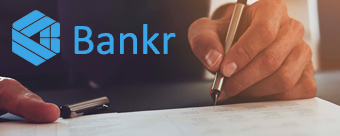 Bij Bankr hebben we slechts één doel: onze bezoekers voorzien van actuele informatie met betrekking tot uiteenlopende financiële producten. Denk aan het regelen van je pensioen, het vinden van een advocaat, het uitdenken van een financiering of het afsluiten van een lening of hypotheek. Bankr biedt zelf geen producten aan, maar neemt externe aanbieders voor je onder de loep zodat je deze zelf kunt vergelijken.
Wij zijn op zoek naar publishers die een passende blog post kunnen plaatsen over financiële zaken zoals leningen, credit cards, ondernemen, geld verdienen, etc.
We zijn zeer flexibel. Kies simpelweg een pagina van Bankr.nl en laat weten wat je wilt gaan schrijven.
Conditions
Other Conditions
We zien graag de volgende eigenschappen van jouw site:
LinkPizza script of Google Analytics op site
Domain Authority hoger dan 30
We zien graag de volgende onderdelen terug in jouw blog post:
1 relevante foto
Minimaal 800 woorden
1 link naar een pagina op Bankr.nl
1 link naar grote andere site met autoriteit (DA > 40)
1 interne link naar een andere pagina op jouw site
2 interne links naar de nieuwe blog post
Channels
Wanted Categories

Business
Careers
Automotive
Law,Government & politics
Personal Finance

Campaign closes

2 days ago