Briefing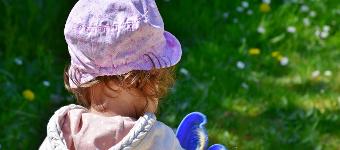 Bij ons vliegt de tijd. Er is zoveel te beleven! Vol enthousiasme laten we de kinderen al spelenderwijs ontdekken en groeien. Door te spelen kun je eindeloos fantaseren, creatief en sociaal bezig zijn. Creativiteit is voor ons een belangrijke pijler en vormt de basis voor een brede ontwikkeling van het kind. We geven kinderen alle ruimte voor eigen impulsen zodat ze zelf oplossingen kunnen bedenken. Wat is er nou mooier dan zelf het wiel uitvinden? Het stimuleert kinderen om nog meer te ontdekken.
Wij zijn op zoek naar influencers die een kwalitatief artikel kunnen schrijven van minimaal 500 woorden over kinderopvang en/of buitenschoolse opvang in Groningen. Het zou mooi zijn als deze ook verspreid kan worden via Social media.
Link

Anchor text / Link title

monkeydonky
Conditions
Other Conditions
Domain Authority van minimaal: 20
Ten minste 300 woorden
Minimaal 2 links (links en anchortekst nader te bepalen)
Graag verspreiden via Social Media
Channels
Wanted Categories

Society
Education
Family & Parenting

Campaign closes

in a month
Apply to join this campaign
Do you want to join this campaign? Log in or sign up and apply straight away!