Briefing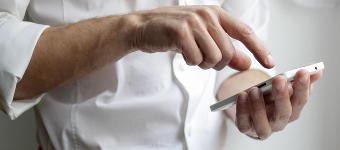 SmartStorage is opslagruimte huren, maar dan zoals jij het wilt. Wij halen je spullen op, jij houdt de controle via de Inbox app. Of laat, waar en wanneer je maar wilt, iets thuisbezorgen. Veilig, altijd toegang en overzicht. Dát is pas SmartStorage. Daarmee is het niet alleen ideaal tijdens een verhuizing of verbouwing, maar ook voor het bewaren van de spullen die je (bijna) nooit gebruikt, zodat je je rommelkamer, zolder of kelder kunt gebruiken voor iets waar je wel dagelijks iets aan hebt.
Storage via de app: je spullen in de cloud: Voor onze online vindbaarheid zijn we op zoek naar links in bestaande content.
Dit kan content zijn over:
Verhuizen
Verbouwen Inrichten
Woningmarkt in Amsterdam
Behoefte aan meer woon/leefruimte
Het ombouwen van rommelkamer / zolder / berging tot bijvoorbeeld een thuiskantoor of babykamer
Link

Anchor text / Link title

Opslag Amsterdam / Opslagruimte in Amsterdam / Meer ruimte in Amsterdam / een variant hierop of een voorstel op basis van de genoemde onderwerpen

Conditions

Domain Authority van minimaal: 20
Permanente plaatsing
Let op: Het gaat alleen om het plaatsen van een link



Apply to join this campaign
Do you want to join this campaign? Log in or sign up and apply straight away!
Details Link
Product

Link

Compensation

Fixed amount

Valid until

3 weeks from now

Submitted before date

2 months from now