Briefing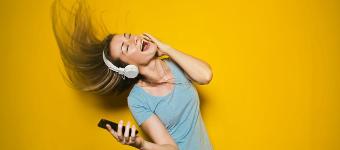 Omdat wij trots zijn op alle nieuwsberichten die inmiddels over ons (bekende) bedrijf in de muziekbranche zijn geschreven en geplaatst zijn wij op zoek naar publishers en infuencers die in bestaande artikelen een link willen verwerken naar een van deze nieuwsberichten. Onze voorkeur gaat uit naar een passend artikel waar deze link op een natuurlijke manier in verwerkt is.
Dit artikel gaat over een Muziekgigant, en er moet simpelweg naar het artikel verwezen worden. Hierbij zou je dus iets kunnen vermelden als "Ik las in dit nieuwsartikel dat...." of een eigen creatieve invulling.
Ben je geïnteresseerd in het plaatsen van een link op je website, pitch dan met de URL waar de link in komt te staan.
Link

Anchor text / Link title

Volgt nader

Conditions

Domain Authority van minimaal: 13
Permanente plaatsing
Pitch met de URL van het artikel waar je de link in plaatst



Apply to join this campaign
Do you want to join this campaign? Log in or sign up and apply straight away!
Details Link
Product

Link

Compensation

Fixed amount

Valid until

1 month from now

Submitted before date

2 months from now

Wanted Categories

Arts & Entertainment
Family & Parenting
Hobbies & Interest
Home & Garden
Shopping
Social
Society
Beauty & Fashion
Technology & Computing