Briefing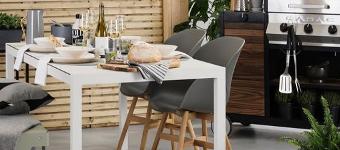 Mooi wonen begint bij Biano.nl. Wij zijn namelijk hét home & living platform voor iedereen die zijn interieur een restyling wil geven, aan het oriënteren is voor een toekomstige verbouwing of gewoon op zoek is naar inspiratie. Met 60 aangesloten woonshops bieden wij elke bezoeker het overzicht van de leukste interieur collecties, zodat online shoppen voor hun huis nóg makkelijker wordt! Alles wat je nodig hebt om mooi te kunnen wonen, vind je overzichtelijk op één plek verzameld.
In ons ruime aanbod vind je de leukste meubels, woonaccessoires, maar ook handige items voor in je tuin & balkon. Door de verschillende filters kun je eenvoudig sorteren en op die manier kun je eenvoudig jouw favoriete item online shoppen.
Wat wij zoeken?
Biano is dan ook op zoek naar een interieurliefhebber die op een positieve en inspirerende manier de bezoekers kan enthousiasmeren om tuinmeubelen van Biano te bestellen. Dus heb jij een relevante doelgroep, ben jij net zoals wij gek op het buitenleven, kun je enthousiast schrijven over tuinmeubelen en heb jij voldoende domein autoriteit? Pitch dan op onze campagne!
Let op: Pitch alleen als jouw platform aan alle onderstaande voorwaarden voldoet!
Link

Anchor text / Link title

Tuinmeubels van Biano
Conditions
Other Conditions
Je hebt een relevant platform;
Je hebt een minimale domein autoriteit van 22;
Het artikel bestaat uit 300-500 woorden;
Het artikel is natuurlijk en enthousiast geschreven;
Je artikel bevat zowel een link naar Tuin & Balkon als naar tuinmeubelen;
Het artikel wordt via je social media kanalen aangejaagd;
Op je platform is een LinkPizza script geïnstalleerd of een Google Analytics gekoppeld.
Channels
Wanted Categories

Campaign closes

3 months ago

Submitted before date

3 months ago