Briefing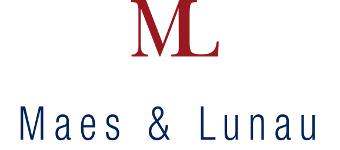 Maes & Lunau weet al sinds 1978 toptalent in zowel in de non-profitsector als het bedrijfsleven op te sporen en te introduceren bij ambitieuze organisaties.
Voor Maes & Lunau zijn we op zoek naar bloggers die een leuk en interessant artikel kunnen schrijven. Maus & Lunau doet aan de werving van CEO's en CFO's. Zij bemiddelen mensen met veel ervaringen plaatsen die voor topfuncties.
Het is belangrijk dat het gaat om deelbare, niet-commerciële content. Afhankelijk van het onderwerp worden er twee linkjes in verwerkt, deze zijn nader te bepalen.
Lees de voorwaarden en meld je aan als je daaraan kunt voldoen en geïnteresseerd bent!
Link

Anchor text / Link title

Executive search
Conditions
Other Conditions
Domain Authority van minimaal: 20
Permanente plaatsing
Minimaal 1 afbeelding
In ieder geval 2 links
Ten minste 300 woorden
Channels
Wanted Categories

Campaign closes

5 days from now

Submitted before date

5 days from now
Apply to join this campaign
Do you want to join this campaign? Log in or sign up and apply straight away!