Briefing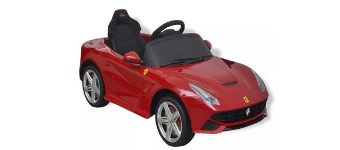 Lekker cruisen in een blitse wagen. Dat is de toekomst voor de nu nog kleine ontdekkingsreizigers. Racekees wil graag dagelijks veel kleine ontdekkingsreizigers blij maken met een accuvoertuig. Dat is een kleine speelgoedauto, waarmee ontdekkingsreizigers zelfstandig een rondje mee kunnen rijden. Je kunt ook een accuvoertuig met afstandsbediening kiezen, zodat je zelf de controle houdt.
De start-up Racekees is op zoek naar out-of-the-box en creatieve influencers die dit product/webshop/brand groot willen maken. Racekees biedt accuspeelgoedvoertuigen voor kinderen in de leeftijd van 3-7 jaar. Hoe gekker hoe beter, leuke content en veel bereik; daar zijn wij naar op zoek.
De Instagram pagina van Racekees heeft nog weinig volgers, dus het is essentieel dat er influencers zijn die een groot bereik hebben en waar bovenstaand op aansluit!
Link

Anchor text / Link title

Racekees

Conditions

In ieder geval 1 link naar de webshop
Permanente plaatsing op eigen social media pagina van influencer
Delen via social media door middel van de eigen pagina van Racekees (Instagram)
Minimaal 1 afbeelding waar een product van Racekees duidelijk op te zien is



Apply to join this campaign
Do you want to join this campaign? Log in or sign up and apply straight away!
Details Post
Product

Post

Compensation

Barter + Fee

Valid until

3 weeks from now

Submitted before date

4 weeks from now

Wanted Categories

Family & Parenting
Hobbies & Interest
Home & Garden
Shopping
Travel