Briefing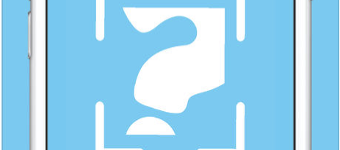 What do we want an influencer to do:
WhatsThat app: Image based questions and answers from people you can trust: Dutch startup WhatsThat launches mobile app that change the way people ask questions and get answers (Q&A). WhatsThat moves away from boring text-based questions to visually engaging image-based questions. By uploading photos, users can ask their questions to the entire WhatsThat community to identify locations and objects, such as food, clothing and animals. The app creates opportunities for users to share their knowledge with each other.
Image in, answers out: Getting answers using WhatsThat is simple. Users ask a question with a photo and their WhatsThat friends can give answers. Each user has a profile and reputation score, making it easy to see how likely it is that they will give correct answers. The reputation score rewards people for contributing thoughtful and helpful answers . In the future, active users will earn rewards that they can spend with WhatsThat's partners.
Reliable answers used to be hard to find: Up until now, many people have asked questions to unreputable sources. The problem is that it is difficult to assess the reliability of answers, as these responses are often coming from complete strangers. Using the WhatsThat reputation score users can easily determine the reliability of the suggested answers.
Giving Q&A a facelift: WhatsThat puts a stop to boring and unreliable Q&A by
Using image based questions – images are a lot more fun and engaging. visual content is up to 60.000 times faster to process by our brain than text, significantly increasing the chances of engagement

Enabling answers from people you know and trust – the Internet is NOT great when looking for information. Getting answers from trustworthy sources is hard. Up until now.
WhatsThat is directly available for iOS users. A new version of the app for Android is scheduled for end of July.
We are looking for Influencers and bloggers who would want to review our app - PRESS RELEASE UNDER DOWNLOAD LINK DOWNLOAD NOW
Target market: new mums, young social media users, inventors and more. If you are an influencer in a social media 'bubble' such as young mums; please contact us and let us know what sort of reach we can expect from you.