Briefing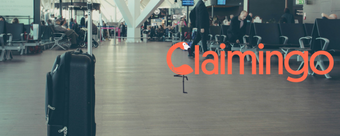 Claimingo zet zich in voor consumenten die vluchtproblemen hebben gehad. Was jouw vlucht vertraagd, geannuleerd of overboekt? Dan heb je recht op een vergoeding! Hoor jij dit voor het eerst? Er zijn veel mensen die niet op de hoogte zijn van deze regels. Claimingo wil dat dit publiekelijk bekend wordt, en helpt reizigers bij het verkrijgen van hun vergoeding. Je kan zelf claimen tot twee jaar terug! Graag willen wij samenwerken met bloggers om deze boodschap te verspreiden en bewust te maken van dit recht. Naast het plaatsen van een advertorial of artikel, bieden we ook meer opties. Er kan een winactie uitgeschreven worden (waarbij bijvoorbeeld een grote opblaasflamingo weggegeven kan worden), of er kan een 'claimchecker' op de website geplaatst worden (hier kunnen bezoekers dan direct kijken of ze recht hebben op compensatie). Hierbij kunnen vergoedingsstructuren toegepast worden (CPC, CPL of fixed fee).
Link

Anchor text / Link title

Claimingo
Conditions
Other Conditions
Verwerk onze informatie in je eigen woorden, we willen graag jouw tone of voice.
Vermeld in ieder geval het volgende:
Je hebt recht op een vergoeding als je vlucht meer dan drie uur vertraagd is, geannuleerd of overboekt.
Je kunt je vergoeding claimen tot twee jaar terug
Kies voor de optie Claim&GO. Krijg binnen één week je vergoeding. Gebruik altijd een visual van Claimingo. Deze kunnen wij aanleveren.
Channels
Wanted Categories

Personal Finance
Food & Drink
Social
Family & Parenting
Travel
Business
Hobbies & Interest
Society
Home & Garden

Campaign closes

a year ago