Briefing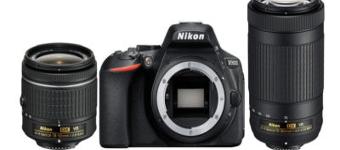 Een vlog is een digitaal dagboek in de vorm van bewegend beeld. Een videodagboek. Voor een vlog heb je filmtalent nodig, naast schrijftalent. Dat vloggen en vlogs bekijken enorm populair is, is op Youtube duidelijk te zien. De schare fans van bekende vloggers is enorm, sommige vlogs worden dagelijks een kleine half miljoen keer bekeken. Een vlog goed filmen doe je niet zomaar even met je mobiele telefoon. Veel vloggers gebruiken een compact camera uit het hogere segment. Of een goede videocamera. Van belang is dat het scherm 180° gedraaid kan worden. Je wilt immers wel kunnen controleren of je jezelf goed filmt. Daarnaast moet het gewicht niet te hoog zijn, je wilt langere tijd met gestrekte arm kunnen filmen. Op CameraNU.nl vindt je tips en een groot aanbod VLOG camera's.
Wij vinden het daarom belangrijk om onze doelgroep te inspireren en enthousiasmeren om mooie beelden te gaan maken en zijn hiervoor opzoek naar bloggers die willen schrijven over hun ervaring met vlog camera's. Het doel van de blogs is om de bezoekers te inspireren en te enthousiasmeren om te gaan vloggen en daarnaast te helpen met de keuze voor hun vlog camera: Dit kan aan de hand van vragen als: waar moeten ze op letten? Wat is een belangrijke feature? Wat moet de camera wel of niet kunnen?
Kun jij een mooi haakje vinden met jouw website en het gebruik van / een artikel over VLOG camera's en voldoe je aan de voorwaarden? Pitch dan op onze campagne!
Link

Anchor text / Link title

Vlog camera
Conditions
Other Conditions
Verwerk de link en anchortekst op een natuurlijke manier
Permanente plaatsing
Ten minste 350 woorden
Domain Authority van minimaal: 12
Zet het LinkPizza script / plug-in uit voor deze samenwerking (info)
Minimale TrustFlow van 15 (check je TrustFlow hier)
Channels
Wanted Categories

Social
Travel
Technology & Computing
Hobbies & Interest
Shopping
Sports

Campaign closes

4 days ago

Submitted before date

3 days from now