Briefing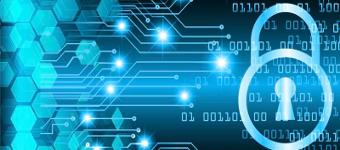 We behandelen alle IT Security aspecten, van schijnbaar 'kleine' details als 'Clear Screen Policy' en een goed wachtwoordbeleid, tot en met het beheren van mobiele apparaten. Met een uitgebreid 'Security and Event Management'-beleid bent u verzekerd dat uw onderneming goed beschermd is en aan alle verplichtingen inzake de Algemene Verordening Gegevensbescherming (AVG/GDPR) voldoet.
Wij zijn op zoek naar relevante (bestaande) artikelen waarin de opgegeven link geplaatst kan worden.
Link

Anchor text / Link title

IT security
Conditions
Other Conditions
Het gaat om een permanente plaatsing
Channels
Wanted Categories

Business
Technology & Computing
News

Campaign closes

1 month from now

Submitted before date

1 month from now
Apply to join this campaign
Do you want to join this campaign? Log in or sign up and apply straight away!