Briefing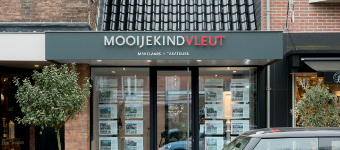 Wij zijn een full-service makelaarskantoor, gevestigd in Haarlem, Amsterdam en Heemstede.
We zorgen dat men duurzaam gelukkig is met hun huis. Met de verkoop- of aankoopprijs, met elke beslissing, met het hele proces. Dat is ons vak. We gaan voor de ideale match tussen huis, mens en wens, zorgen voor een zorgeloos traject. Dat doen we al meer dan 40 jaar. Dat is een hoop mensenkennis, veel markt-inzicht en heel veel huizenoverdrachten bij elkaar.
We zijn op zoek naar websites/blogs die schrijven over wonen (in Haarlem) en andere voor makelaars relevante onderwerpen. Graag zouden wij een artikel op jouw website zien. Wij leveren deze content, maar je staat vrij om deze aan te passen naar de look, feel en tone of voice van jouw eigen website. Mocht je liever zelf een artikel schrijven dan staan we daar ook voor open.
Link

Anchor text / Link title

Nader te bepalen
Conditions
Other Conditions
Wij leveren een uniek artikel aan (mag aangepast worden)
Link en anchorteksten worden nader bepaald
Het gaat om permanente plaatsing
Channels
Wanted Categories

Home & Garden
Family & Parenting
Real Estate
Personal Finance

Campaign closes

in a month
Apply to join this campaign
Do you want to join this campaign? Log in or sign up and apply straight away!