Briefing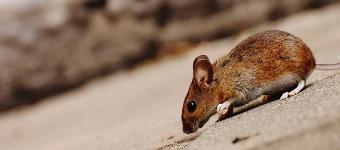 De Bestrijdingsbrigade is een professioneel, landelijk bedrijf op het gebied van ongediertebestrijding en preventie. Via de website van De Bestrijdingsbrigade kun je eenvoudig de specialist bij je uit de buurt vinden om van uw ongedierteproblemen af te komen. Wij bieden een zeer snelle service en handelen daarnaast met respect voor mens en milieu.
Samenwerkingen
Voor de website debestrijdingsbrigade.nl zijn we op zoek naar meerdere samenwerkingen. Dit zou kunnen in de vorm van een artikel. Dit artikel kunnen wij zelf aanleveren (mits dit mogelijk is) en zou bijvoorbeeld kunnen gaan over één van de volgende drie onderwerpen:
- Ongedierte (bestrijding)
- Wespennesten verwijderen
- Muizen bestrijden
Over de invulling van het artikel kunnen het nog over hebben, een informatieve insteek of eigen ervaring is zeker mogelijk.
Link

Anchor text / Link title

De Bestrijdingsbrigade
Conditions
Other Conditions
Trust Flow: 10 of hoger. Wil je weten wat je Trust flow is kijk dan op Majestic
Channels
Wanted Categories

Pets
Hobbies & Interest
Home & Garden
Food & Drink
Family & Parenting
News
Health & Fitness
Travel

Target audience age

55 till 64
65+
25 till 34
45 till 54
18 till 24
35 till 44

Campaign closes

in a month

Submitted before date

in a month
Apply to join this campaign
Do you want to join this campaign? Log in or sign up and apply straight away!