Briefing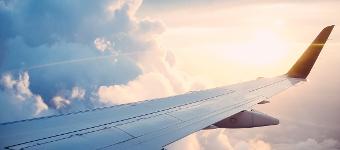 De vakantieperiode is gestart, veel mensen kiezen voor een vliegreis naar een zonnig oord. Mede dankzij de drukte, (onvoorziene) weersomstandigheden en andere redenen komt het regelmatig voor dat aan vliegtuig vertraging oploopt. Deze vertraging varieert van enkele minuten tot zelfs uren of dagen. Ook is het mogelijk dat je vlucht wordt geannuleerd. Soms heeft u als reiziger recht op een vergoeding van een deel van de reiskosten of soms zelfs het totaalbedrag. Wij bieden hulp aan reizigers bij het terugvragen van een deel van de reiskosten of het totaalbedrag bij vertraging of annulering van de vliegreis.
Voor onze vindbaarheid en om onze dienst bekend te maken zijn wij op zoek naar publishers en influencers die met ons willen samen werken. Dit kan een linkplaatsing zijn, maar ook een artikel dat door de publisher zelf geschreven of door ons aangeleverd wordt. Het is belangrijk dat je veel authentieke content op je website hebt staan en een natuurlijk linkprofiel, oftewel, wij zijn op zoek naar websites die zich richten op kwalitatieve content en niet alleen sponsored posts.
We willen deze campagne over een aantal maanden uitspreiden dus mogelijk komt de samenwerking niet direct deze maand tot stand.