Briefing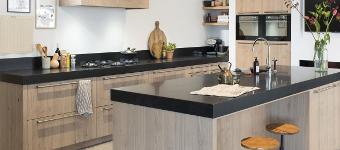 Grando is een toonaangevende keuken en badkamerspecialist met ruime collectie in badkamers en keukens. Grando Keukens & Bad onderscheidt zich op veel fronten. Bij ons vindt u de kracht van de combinatie: keukens, badkamers en renovatie. Wij bieden u kwaliteit en topmerken. Het is voor ons van groot belang dat u vanaf het begin geniet en de service krijgt die u wenst. Grando. Koken. Baden. Genieten. Op onze website, in het Inspiratie Magazine én de showrooms kunt u volop inspiratie opdoen en vindt u veel praktische informatie. Maak ook gebruik van de unieke 3D ontwerptool en ontwerp uw eigen droomkeuken of -badkamer.Bespreek uw woonwensen persoonlijk met de Grando ondernemer zelf. U ontvangt een gedetailleerde 3D tekening gebaseerd op de realiteit. Voor persoonlijk advies is zelfs een huisbezoek mogelijk. Wij bieden u praktisch en passend advies op maat.
Wij zijn op zoek naar bloggers die een leuk en interessant artikel kunnen schrijven voor Grando. Hierin is het belangrijk dat het gaat om deelbare, niet-commerciële content. Het artikel kan gaan over badkamers of keukens en afhankelijk van het onderwerp worden er twee linkjes in verwerkt, deze zijn nader te bepalen.
Lees de voorwaarden en meld je aan als je daaraan kunt voldoen en geïnteresseerd bent!