Briefing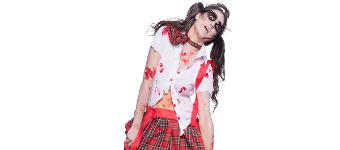 Feestwinkel.nl is de leukste en makkelijkste online shop voor verjaardags- en andere feestartikelen. In de store vindt je alles wat je nodig hebt voor een superfeest, verjaardag of verkleedpartij. Feestwinkel.nl is gekeurd door Thuiswinkel.org; dus naast voordelig ook erg veilig!
We zoeken influencers die willen schrijven over kostuums voor Halloween. Deze blogpost is een inspiratiebron voor mensen die Halloween vieren of naar een feestje met Halloween thema gaan.
Bij voorkeur worden onze Halloween kostuums aangehaald. Een andere optie is het gebruik van gewone kostuums, die in Halloween stijl worden aangepast. Denk hierbij bijvoorbeeld aan een zombie cheerleader of horror bruid.
Link

Anchor text / Link title

feestwinkel.nl
Conditions
Other Conditions
2 no-follow of affiliate links
minimaal 450 woorden
Het gaat om een inspiratie artikel zijn
Je hebt een relatief jonge doelgroep, 18+
Channels
Wanted Categories

Shopping
Hobbies & Interest
Arts & Entertainment
Beauty & Fashion

Target audience age

18 till 24
25 till 34
35 till 44

Campaign closes

5 months ago

Submitted before date

4 months ago