Briefing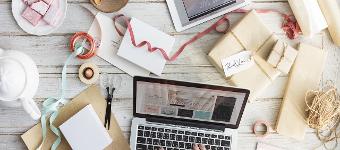 Studeren kost een hoop geld. Zo betaal je je vaak scheel aan studieboeken, betaal je jaarlijks collegegeld aan het instituut waar je de studie volgt en wil je vaak ook nog op kamers in de stad waar je studeert. Naast de studieboeken, mag een laptop in je arsenaal zeker niet ontbreken. Hierop kunnen besparen en daarnaast stiekem een steentje bijdragen aan een duurzame omgeving is dan natuurlijk ontzettend mooi meegenomen. Wanneer je kiest voor een refurbished exemplaar, zorg je ervoor dat je geld bespaart én bijdraagt aan een beter milieu. De refurbished laptops van Refurbo zijn volledig nagekeken en getest en zijn hierom weer zo goed als nieuw te noemen.
Refurbo | Een blije planeet en een vollere portemonnee, daar word je zelf toch ook blij van?
Waar zijn we precies naar op zoek? We zijn op zoek naar een creatieveling die een leuk en lekker leesbaar stuk kan schrijven voor de doelgroep die we hieronder gespecificeerd hebben. Belangrijk is dat je al enige aansluiting hebt met de doelgroep (lees: de lezers van je blog vallen in de doelgroep). Er hoeft niet per se een link te zijn met refurbished laptops, maar het is wel een pre.
Doelgroep: Studenten (scholieren), 18-25 jr, MBO/HBO/WO,
Link ter inspiratie: https://refurbo.nl/blog/eerste-hulp-bij-studeren
Link

Anchor text / Link title

Refurbo
Conditions
Other Conditions
LinkPizza script geïnstalleerd of Google Analytics gekoppeld
Domain Authority van minimaal: 20
Permanente plaatsing
Je mag eerder gepitcht hebben op een Refurbo campagne
Relevante website m.b.t. doelgroepgerichtheid
Channels
Wanted Categories

Technology & Computing
Shopping
Society
Social

Target audience age

Campaign closes

in a month

Submitted before date

in a month
Apply to join this campaign
Do you want to join this campaign? Log in or sign up and apply straight away!