Briefing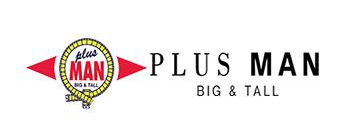 Plusman.nl is dé online specialist in grote maten herenkleding (tot 10XL!) in Nederland. De plus size collectie voor mannen met een maatje meer en bestaat uit duizenden trendy artikelen. Van grote maten herenbroeken, kostuums, t-shirts en overhemden tot aan zwembroeken. Dankzij de duidelijke maattabellen, gratis verzending en retour, telefonische klantenservice en het trendy assortiment kan de volle en lange Nederlandse man nu ook de laatste trends shoppen, in zijn maat.
Campagne
Wij willen een campagne lanceren met een selecte groep influencers.
De doelstelling is om extra naamsbekendheid te generen en kwalitatieve en relevante backlinks te verkrijgen.
Dit willen we in de vorm van een blogpost of artikel over de productcategorie 'grote maten herenkleding' van Plusman.nl.
Specificaties
We staan open voor meerdere invalshoeken en type campagnes. Wel binnen deze scope:
Inhoud in het Nederlands
Website is relevant aan de mode, herenmode of plus size mode
Website is een sterke autoriteit binnen haar branche
Hoe rijker de content creatie, hoe beter. Dus idealiter tekst, foto en video.
De primaire link naar Plusman zal zijn: https://www.plusman.nl/grote-maten-herenkleding.html
We zien je pitch graag tegemoet. Bij een succesvolle campagne kunnen we een verdere samenwerking overwegen.
Link

Anchor text / Link title

Grote maten herenkleding
Conditions
Common conditions
Use at least one image
Put a link in the first paragraph
Shared through social media
The article should have at least 300 words
The article is a permanent placement
Contain 2 links
Channels
Wanted Categories

Shopping
Beauty & Fashion
Sports
Health & Fitness

Target audience age

55 till 64
25 till 34
65+
13 till 17
45 till 54
18 till 24
35 till 44

Campaign closes

2 weeks ago

Submitted before date

in a month