Briefing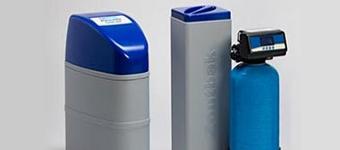 Boshuis is in 2003 gestart als handelsonderneming in het verkopen van waterontharders voor de particuliere markt. Al gauw bleek dat er meer te doen is op het gebied van water. Vandaar dat de naam Boshuis al spoedig werd veranderd van handelsonderneming naar 'Thuis in Water!'.
Inmiddels is Boshuis, Thuis in Water! uitgegroeid tot een toonaangevend bedrijf in de wereld van waterbehandeling voor de particuliere markt.
De focus in deze campagne ligt hierbij Waterontharders.
Wij zijn op zoek naar relevante publishers / websites die een artikel over Boshuis Waterontharder willen schrijven en de voordelen van zacht water.
Visie
We zijn ons er van bewust dat schoon en veilig drinkwater een kostbaar goed is. Dit moet voor iedereen bereikbaar zijn. (Drink)waterbehandelingen in ecologisch en economisch balans ontwikkelen, produceren en leveren in een organisatie waar iedere werknemer met passie en plezier zijn of haar steentje bijdraagt. Eerlijk advies, service en vriendelijkheid staan als een statement in het dagelijkse contact met onze collega's en klanten.
Waarom behandelen we water op de manier waarop we dat doen is een vraag die als een rode draad door onze dagelijkse werkzaamheden loopt. Wij zijn betrokken bij onze maatschappij en leven in sociaal verantwoorde balans.
Missie
Wij geloven dat drinkwater comfortabeler, veiliger, gezonder en zuiniger kan. Ecologisch, economisch en eenvoudig voor onze relaties en onszelf. We staan dagelijks voor de uitdaging onze producten en diensten te optimaliseren en te innoveren.
Link

Anchor text / Link title

Waterontharder Boshuis
Conditions
Common conditions
The article is a permanent placement
Contain 2 links
Other Conditions
Links en anchortekst in nader overleg
Je hebt een relevante website
Pitch met de URL van een vergelijkbaar relevant artikel
Channels
Campaign closes

within 2 weeks

Submitted before date

in a month
Apply to join this campaign
Do you want to join this campaign? Log in or sign up and apply straight away!