Briefing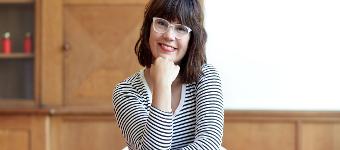 Manon Toma is personal brand expert en digital designer. Manon helpt online ondernemers letterlijk en figuurlijk 'vormgeven' van hun personal brand. Vanuit drie pijlers werkt Manon samen met haar klanten om de wereld te laten zien hoe tof hun merk is. Het gaat hierbij om positioneren (personal branding), presenteren (visual branding) en promoten (social en online branding). Om dit voor zoveel mogelijk klanten mogelijk te maken, biedt Manon verschillende programma's aan. Van het branding buro waarbij binnen 10 werkdagen een nieuw personal en visual brand online staat tot online trainingen voor ondernemers die zelf aan de slag willen via haar Manon Toma Academy.
Om nog meer naamsbekendheid te creeren rondom deze diensten zijn wij op zoek naar publishers die (zelfstandig) ondernemers aanspreken middels hun website of Instagram kanaal en de diensten van Manon Toma willen promoten.
Onze voorkeur gaat uit naar het promoten van het branding buro en PPJAM (Positioneer & Presenteer Jezelf Als Merk). Mocht je liever een van de cursussen promoten, laat het weten in jouw motivatie. In overleg kun je dit promoten.
Link

Anchor text / Link title

het branding buro
Conditions
Common conditions
Use at least one image
Shared through social media
Contain 2 links
Other Conditions
Je hebt een website of Instagram kanaal met als doelgroep ondernemers
Affiliate links zijn niet toegestaan
Het gaat om een permanente plaatsing
Artikel bevat minimaal 700 woorden
Pitch met een duidelijke motivatie
Link en anchortekst in overleg, op basis van jouw voorstel
Afbeelding in overleg
Channels
Wanted Categories

Target audience age

Campaign closes

in 6 days

Submitted before date

in 6 days
Apply to join this campaign
Do you want to join this campaign? Log in or sign up and apply straight away!