Briefing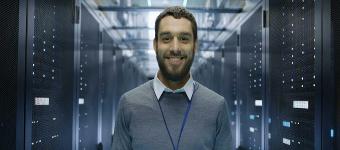 De mannen van MEOS houden van IT. Samen zorgen zij al meer dan 20 jaar voor stabiele, efficiënte en veilige IT-infrastructuren. Of je nu op zoek bent naar ondersteuning of complete IT-beheer outsourcing, bij MEOS doen we altijd wat we afspreken. Een man een man, een woord een woord, daar houden wij van. MEOS legt de technische fundering voor het realiseren van ambities, behalen van resultaten en bouwen van bedrijven.
Om de online positie van MEOS te versterken zijn wij op zoek naar relevante IT/ICT websites die een artikel over IT willen plaatsen.
Mocht jouw website niet direct IT-gericht zijn, kunnen we de artikelen zo aanpassen dat ze meer in lijn liggen met jullie doelgroep.
In principe leveren we de content kant en klaar aan, maar je staat vrij om deze aan te passen naar de look, feel en tone of voice van jouw eigen website.
Mocht je liever zelf een artikel schrijven dan staan we daar ook voor open.
Link

Anchor text / Link title

it security
Conditions
Common conditions
The article is a permanent placement
Other Conditions
Twee links op door ons aangegeven keywords naar een landingpage van MEOS.
Geen LinkPizza URL maar gewoon een clean HTML link.
Geen links naar andere (externe-)sites in het artikel.
DA van 20+ is een pré, maar met een goed voorstel is lager ook geen probleem.
Channels
Campaign closes

7 months ago

Submitted before date

6 months ago