Briefing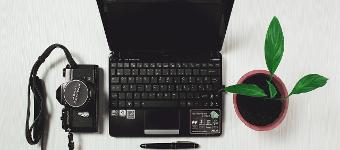 Udemy | Leer alles wat je wilt, wanneer je maar wilt. Udemy is de grootste marktplaats wereldwijd op het gebied van E-learning. Elke dag leren miljoenen mensen wereldwijd nieuwe skills en vergroten ze hun kennis met behulp van de bijna 80.000 cursussen op het Udemy platform.
Waar zijn we naar op zoek;
We zoeken artikelen die de naamsbekendheid van Udemy vergroten in Nederland en tegelijkertijd één of meerdere specifieke online cursussen onder de aandacht brengen.

De insteek van het artikel kan bijvoorbeeld zijn:

Delen van je eigen ervaring met het leren van een nieuwe skill via Udemy.

Een overzicht bieden van verschillende cursussen in een bepaalde categorie: bv. Top 5 programmeertalen van de toekomst.

Cursussen uitlichten die gerelateerd zijn aan jouw expertise of interesse veld

Artikelen waarin onze "tech" gerelateerde cursussen in voorkomen hebben de voorkeur

Artikel moet de lezer inspireren om zichzelf te blijven ontwikkelen door nieuwe kennis op te doen en nieuwe skills te leren (naast een vaste baan of freelance jobs)
Omdat we 80.000 cursussen online hebben zijn er veel haakjes te bedenken dus neem altijd contact hebben mocht je een andere ideeën hebben of kansen zien.
Welke online cursussen bieden we aan; Ter inspiratie vind je hieronder een aantal populaire online cursussen die je kan kiezen om uit te lichten in je voorstel (ander voorstel qua cursus is ook welkom)
In het Engels:
Ethisch Hacken: https://www.udemy.com/learn-ethical-hacking-from-scratch/
Unity - Game dev: https://www.udemy.com/unitycourse/
Python programmeren: https://www.udemy.com/complete-python-bootcamp/
Cryptocurrency: https://www.udemy.com/how-to-buy-cryptocurrency-bitcoin-investing-for-beginners/
Machine Learning: https://www.udemy.com/machinelearning/
IA: https://www.udemy.com/artificial-intelligence-az/
Photoshop: https://www.udemy.com/adobe-photoshop-course/
Digital marketing: https://www.udemy.com/marketing-masterclass/
iOS dev: https://www.udemy.com/ios-11-app-development-bootcamp/
Investment strategies/Forex: https://www.udemy.com/forex-trading/
Drawing: https://www.udemy.com/the-ultimate-drawing-course-beginner-to-advanced/
Data science: https://www.udemy.com/python-for-data-science-and-machine-learning-bootcamp/
In het Nederlands:
Wordpress: https://www.udemy.com/wordpress-cursus-voor-beginners-word-snel-goed-in-wordpress/
Photoshop: https://www.udemy.com/complete-cursus-photoshop/
Python: https://www.udemy.com/programmeren-in-python-van-a-tot-z-voor-beginners/
We staan natuurlijk ook open voor andere (creatieve) ideeën! Qua afbeeldingen hebben we voor elke cursus een andere visual dus die zijn op aanvraag.
Let op: de vergoeding is een Fixed Fee + Barter, dat betekent dat jij zelf een van onze cursussen mag gaan volgen!