Briefing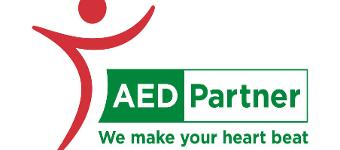 U kunt zich voorstellen dat een hartstilstand een ingrijpende situatie is. AED apparaten vergroten de overlevingskans van slachtoffers met een levensbedreigende circulatiestilstand aanzienlijk. Hoe eerder de reanimatie (hartmassage, beademen) en defibrillatie bij een slachtoffer worden toegepast, hoe groter de overlevingskans. AED Partner is een leverancier van AED apparaten, elektroden, batterijen, AED kasten, reanimatiepoppen en accessoires. Daarbij draagt AED Partner bij aan een hartveiligere maatschappij.
De opdracht:
(Her)schrijf een (bestaand) blogartikel op uw Belgische website waarin de volgende links worden verwerkt met volgende woorden
"AED Partner" linken naar > https://www.aedpartner.be
"AED Apparaat" linken naar > https://www.aedpartner.be/aed/apparaten
Link

Anchor text / Link title

AED Partner
Conditions
Common conditions
Other Conditions
In het artikel staan niet meer dan 4 links (incl. bovenstaande links)
U heeft een Belgische domeinnaam dat eindigt op .be
Uw bod is niet hoger dan 50 euro
Channels
Wanted Categories

Sports
Hobbies & Interest
Science
Family & Parenting
Home & Garden
Law,Government & politics
Health & Fitness
Society

Campaign closes

in one day

Submitted before date

in a month
Apply to join this campaign
Do you want to join this campaign? Log in or sign up and apply straight away!