Briefing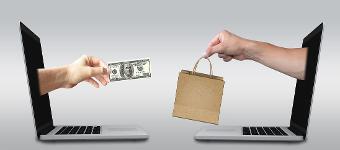 Het afsluiten van een Flitskrediet is gevaarlijk: Het is een erg dure leenvorm waar veel extra kosten bij komen kijken. Een flitskrediet (ook wel minilening genoemd) is een lening met een korte looptijd en relatief lage leensom (vaak van enkele tientallen tot honderden euro's). Aanbieders van het zogenoemde flitskrediet mogen geen leningen meer aanbieden met extra kosten vermomd als 'garantstelling'. Dat heeft een Rotterdamse rechtbank bepaald. Het afsluiten van een flitskrediet wordt sterk afgeraden, onder andere door de hoge 'kosten' die ermee gemoeid zijn.
We zijn op zoek naar publishers die mensen willen waarschuwen voor flitskredieten op hun eigen manier. Het waarschuwen kan middels het delen van een Volkskrant nieuwsbericht of puur door je doelgroep te waarschuwen voor dit product door middel van een zelf geschreven artikel. Meer informatie over flitskredieten is ook te vinden op https://www.afm.nl/nl-nl/professionals/onderwerpen/flitskrediet
Anchor text / Link title

Flitskrediet
Conditions
Common conditions
The article is a permanent placement
Contain 2 links
Other Conditions
Het woord 'flitskrediet(en)' moet linken naar ons leenbegrip over flitskredieten.
De 2e link moet naar een gerenommeerde nieuwssite (Volkskrant, RTL, NOS, De Groene Amsterdammer, Das Kapital).
Channels
Wanted Categories

Personal Finance
Society
Hobbies & Interest
Food & Drink
Sports
Shopping
Health & Fitness
Education
Beauty & Fashion
Real Estate
Travel
News
Home & Garden
Family & Parenting
Technology & Computing
Automotive
Social
Law,Government & politics

Campaign closes

5 months ago