Briefing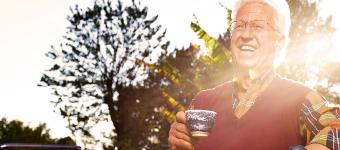 Smienk Trapliften is in 2012 opgericht en het eerste bedrijf met gebruikte trapliften van alle merken. Het doel van Smienk is: een traplift voor iedereen betaalbaar maken en verspilling tegengaan. Nu bestaat Smienk Trapliften uit een team van ruim 40 medewerkers. Dagelijks plaatst Smienk tientallen trapliften door heel Nederland en België. Ondertussen hebben zij al ruim 7.500 klanten blij mogen maken met een betaalbare traplift.
Smienk Trapliften onderscheidt zich als het eerste bedrijf dat trapliften van alle merken hergebruikt. Hierbij garanderen zij dezelfde kwaliteit als voor een nieuwe traplift. Zo krijgen de klanten bijvoorbeeld op al hun trapliften 5 jaar garantie in combinatie met jaarlijks onderhoud.
Wij willen graag artikelen over wat er nodig is om lekker in je eigen huis oud te kunnen worden op een prettige manier. Hierbij kan worden gerefereerd aan de handige gratis tool op langerthuisinhuis.nl en kan de traplift worden aangedragen als een van de mogelijke opties.
Link

Anchor text / Link title

traplift
Conditions
Common conditions
The article is a permanent placement
The article should have at least 300 words
Contain 2 links
Use at least one image
Other Conditions
Minimale DA van 25.
Channels
Wanted Categories

Home & Garden
Health & Fitness
News
Family & Parenting

Target audience age

65+
55 till 64
45 till 54

Campaign closes

9 months ago

Submitted before date

8 months ago