Ben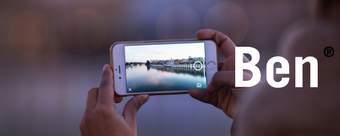 Voor Ben zijn we op zoek naar bloggers die een artikel kunnen schrijven. Belangrijk daarbij is dat het artikel creatieve, interessante en vooral deelbare content bevat. Daarnaast is belangrijk dat het relevante (niet-commerciële) content bevat met daarin 1 linkje naar Ben.
Er zijn 3 mogelijkheden om naar te linken:
Link

Anchor text / Link title

nieuwste Huawei

Conditions

Website heeft een minimale domein autoriteit van 20
Blogger heeft nog nooit eerder met Ben samengewerkt (m.a.w.: er is nog nooit een link geplaatst naar Ben op de website van de blogger)
Naast de link naar Ben komen er nog twee tot drie andere links voor in het artikel. Één interne link en één of twee externe links.
Artikel is natuurlijk geschreven
Permanente plaatsing
Minimaal 300 woorden
Het bod voor het schrijven van het artikel moet lager dan €350,- zijn.
Affiliate links zijn bij dit artikel niet toegestaan.



Details Editorial / Sponsored article
Product type

Editorial / Sponsored article

Compensation

Fixed amount

Campaign valid until

1 month from now

Submitted before date

1 month from now

Wanted Categories

Beauty & Fashion
Food & Drink
Family & Parenting
Hobbies & Interest
Arts & Entertainment
Travel
Shopping
Social
Sports
Apply to join this campaign
Do you want to join this campaign? Log in or sign up and apply straight away!