Briefing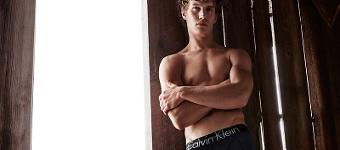 What do we want an influencer to do:
Directondergoed.nl is een onderdeel van 24Fashion.nl en is een multistore in de heren en dames kleding met als specialisatie onder mode. Het assortiment bestaat uit boxershorts, t-shirts, zwemkleding, sokken, slippers, zomer schoenen en loungewear! Directondergoed.nl bestaat inmiddels al 10 jaar, was 1 van de eerste online ondergoed winkels en voert uitstekende voorwaarden: Voor 23:00 uur besteld is de volgende dag in huis.
www.directondergoed.nl
www.directslippers.nl
www.directsokken.nl
www.directzwembroeken.nl
www.24fashion.nl
Tussen deze winkels is het makkelijk winkelen en is het mogelijk de winkelmand mee te nemen. Kort geleden is de volledige webshop vernieuwd om het gebruikersgemak te verbeteren de shop een betere uitstraling te geven.
De focus ligt op heren kleding en dan vooral heren ondergoed, maar wij hebben ook ondergoed en artikelen voor dames.
Een aantal merken die wij voeren zijn:
Calvin Klein
Hugo Boss
Happy Socks
Havaianas
Scotch and Soda
Tommy Hilfiger
Emporio Armani
Wij horen graag in welk artikel je de link gaat verwerken naar welke shop jouw voorkeur uitgaat.