Briefing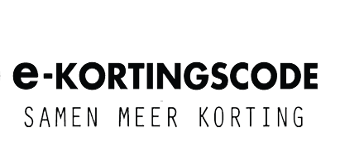 Meer dan 265.000 mensen in Nederland zijn lid van e-Kortingscode. Wekelijks ontvangen zij een update van de laatste kortingen en zorgen we samen voor meer korting. Hoe meer leden we hebben, des te meer korting we krijgen van de diverse online shops en diensten. Geen lid? Geen probleem, je kan de kortingen gebruiken. Maar als je écht wilt helpen, meld je aan voor betere kortingen.Voor de website E-kortingscode zijn we op zoek naar bloggers die het leuk vinden om een blog te schrijven gerelateerd aan E-kortingscode. We hebben voor vrijwel alle soorten bedrijven actiecodes, dus de onderwerpen van de blogs kunnen ook over verschillende onderwerpen gaan. Je kunt op de website kijken met welke bedrijven we allemaal samenwerken: https://www.e-kortingscode.nl/winkeloverzicht/.
Als we de samenwerking met je aangaan, dan zullen we nader overeen komen welke 2 links we erin verwerken. Dit hangt af van het onderwerp dat jij kiest en welk onderwerp het beste bij je blog past.
We zien graag je pitch tegemoet waarin je met een voorstel komt waarin staat over welk onderwerp je zou willen schrijven.
Let op: we nemen ongeveer 2 à 3 voorstellen per maand aan.
Conditions
Common conditions
The article should have at least 300 words
Use at least one image
The article is a permanent placement
Contain 2 links
Channels
Wanted Categories

Food & Drink
Pets
Sports
Beauty & Fashion
Shopping
Social
Home & Garden
Technology & Computing
Health & Fitness
Family & Parenting
News
Travel
Hobbies & Interest

Target audience age

55 till 64
18 till 24
35 till 44
25 till 34
45 till 54
65+
13 till 17

Campaign closes

in 6 days

Submitted before date

in 6 days
Apply to join this campaign
Do you want to join this campaign? Log in or sign up and apply straight away!