Briefing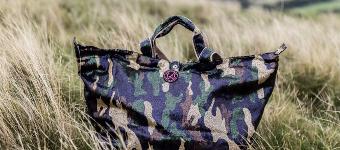 What do we want an influencer to do:
ATF (AllTimeFavourites) wil praktische items stijlvol maken. Dit is ontstaan doordat we zo vaak hippe meiden en dames zagen sjouwen met die niet zo hippe Zweedse blauw/gele shopper. Dat moet anders kunnen! Zo is er een stylish variant ontwikkeld, zodat je vanaf nu in stijl kunt: sjouwen, slepen, op vakantie gaan, boodschappen doen, sporten etc!
Inmiddels hebben we méér dan alleen die hippe shopper. Wij hebben namelijk een complete collectie met praktische, maar stijlvolle items. Deze kun je o.a. in de webshop kopen, en hier ligt onze focus op qua marketing.
Onze missie is grote tassen te maken die zó leuk zijn, dat ze jouw all-time favourite worden. Om een all-time favourite te worden, combineren we schoonheid en functie op zo'n manier dat tijd en trends er helemaal niet toe doen. Tijdloze grote tassen, dat is wat we maken!
Opdracht:
ATF heeft een goede zomer gehad, we hebben veel grote vakantie/strandtassen verkocht. Nu de zomer op zijn eind is en de herfst aanbreekt, moeten we ook weer onder de aandacht komen met onze Fall/Winter collectie. We zijn niet alleen een zomer/strandtassenmerk, maar we zijn een merk met mooie, grote en kleine shoppers, die je ook prima kunt gebruiken op je normale dagelijkse avonturen in de winter. Boodschappen, naar de sportschool, een dagje stad/shoppen of een weekendje weg.
Als vergoeding mag je op onze website een big shopper uitkiezen: ideaal voor op reis en je decemberaankopen of als tof cadeau.