Briefing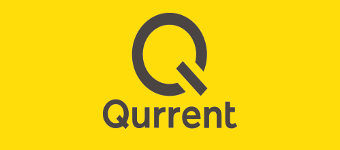 In november komt het nieuwe rapport uit van de Consumentenbond/Greenpeace/Wise waarin hoogstwaarschijnlijk Qurrent voor de 5de keer wordt beloond met een 10 voor groene energie! (https://www.consumentenbond.nl/energie-vergelijken/beste) Veel mensen zijn klant van grote grijze energieleveranciers als Nuon, E-on en Essent en denken dat zij groene energie afnemen, maar ondertussen afnemer zijn van grijze energie. Deze mensen willen wij wakker schudden en laten kiezen voor de groene energieleverancier Qurrent!
Qurrent
De allergroenste energieleverancier van Nederland. In vier jaar al meer dan 120.000 mensen enthousiast gemaakt voor groene energie en het energieverbruik van onze trouwe klanten met gemiddeld 17% teruggebracht. Bij Qurrent is een klant meer dan een klant. Ze zijn lid van de coöperatie van Qurrent. Wij geloven dat we samen hetverschil maken in de energietransitie. We beslissen samen aan welke duurzame projecten we gaan werken. Met een achterban van maar liefst 120.891 leden kunnen we meepraten hoe we Nederland vrij gaan maken van fossiele energie. De wereld een beetje beter maken, iedere dag opnieuw. Daadkrachtig, met lef en ambitie. Anderen op een slimme manier aansteken. Dat is Qurrent. Zo veranderen wij de wereld. Iedere dag een klein beetje, stapje voor stapje. Alles voor dat ene hogere doel. Een Nederland zonder fossiele energie in 2030. Daar gaan we voor!
Doelgroep
De mensen die wij hiermee willen bereiken zijn de mensen die klant zijn van de grotere energieleveranciers (bv: Nuon, E-on en Essent) die onbewust grijze energie afnemen. Mensen die al klant zijn van een groene energieleverancier (bv: Vandebron, Greenchoice) zitten al goed en dragen al bij aan de missie van Qurrent. Uiteraard zijn overstappers van deze leveranciers ook welkom.
Wil jij helpen om de boodschap van Qurrent te verspreiden? Pitch dan snel!
Link

Anchor text / Link title

Qurrent
Conditions
Common conditions
The article should have at least 300 words
Shared through social media
Use at least one image
The article is a permanent placement
Contain 2 links
Put a link in the first paragraph
Other Conditions
Plaats 1 link naar Qurrent zoals in de campagne is aangegeven
Plaats 1 link die de opdrachtgever later communiceert
Geen mama-blogs
Channels
Wanted Categories

Business
Society
Home & Garden

Target audience age

55 till 64
18 till 24
35 till 44
25 till 34
65+
45 till 54

Campaign closes

in one week

Submitted before date

in a month
Apply to join this campaign
Do you want to join this campaign? Log in or sign up and apply straight away!