Briefing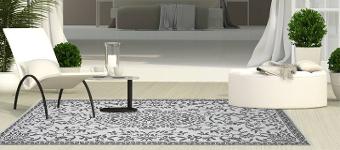 What do we want an influencer to do:
Wonder Rugs is een merk dat gespecialiseerd is in buitenkleden van topkwaliteit. Dit nieuwe merk levert niet alleen topkwaliteit maar inspireert ook om de tuin, het terras of de terrasoverkapping sfeervol in te richten met allerlei unieke accessoires. Wonder Rugs is op zoek naar relevante verwijzingen binnen bestaande artikelen waar organisch verkeer op binnenkomt. Hierbij kijken wij specifiek naar de schrijfwijze van het artikel, deze dient op natuurlijke wijze zijn geschreven en mensen aan te sporen om het interieur aan te passen. We kijken hier ook heel erg naar de beleving voor een lezer.
Naast relevantie is de autoriteit en trustflow van het artikel ook erg belangrijk. Beschikt je pagina over een hoge relevantie en linkwaarde? Laat het ons dan snel weten en pitch je artikel!