Briefing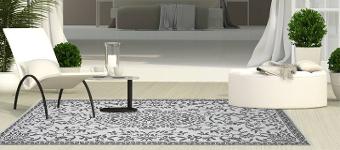 Wonder Rugs is een merk dat gespecialiseerd is in buitenkleden van topkwaliteit. Dit nieuwe merk levert niet alleen topkwaliteit maar inspireert ook om de tuin, het terras of de terrasoverkapping sfeervol in te richten met allerlei unieke accessoires. Wonder Rugs is op zoek naar relevante verwijzingen binnen bestaande artikelen waar organisch verkeer op binnenkomt. Hierbij kijken wij specifiek naar de schrijfwijze van het artikel, deze dient op natuurlijke wijze zijn geschreven en mensen aan te sporen om het interieur aan te passen. We kijken hier ook heel erg naar de beleving voor een lezer.
Naast relevantie is de autoriteit en trustflow van het artikel ook erg belangrijk. Beschikt je pagina over een hoge relevantie en linkwaarde? Laat het ons dan snel weten en pitch je artikel!
Link

Anchor text / Link title

Buitenkleed van Wonder Rugs
Conditions
Common conditions
Use at least one image
The article should have at least 300 words
The article is a permanent placement
Other Conditions
We zoeken relevante interieur en lifestyle websites, geen mamablogs of gezinsblogs
Ons maximale budget per samenwerking is €160,-
Channels
Wanted Categories

Campaign closes

in one week

Submitted before date

within 3 weeks
Apply to join this campaign
Do you want to join this campaign? Log in or sign up and apply straight away!