Super innovatief product voor slechtzienden en blinden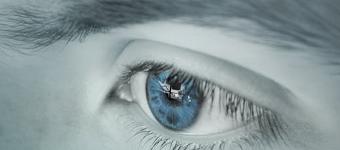 Op 27 september wordt er een super innovatief product waarmee blinden en slechtzienden weer kunnen zien gelanceerd. Er wordt gebruik gemaakt van artifical intelligence. We zoeken met name publishers die vanuit ervaring kunnen schrijven dus zelf blind of slechtziend zijn of iemand in de nabije omgeving.
Kom testen!
Woensdagochtend 27 september kan het product getest worden / mogen er foto's genomen worden, etc. Opsturen is niet mogelijk. Locatie: middenin het land.
Perslancering
In verband met perslancering kunnen er nog niet veel details over het product bekend worden gemaakt. Helaas kan het product vanwege de prijs ook niet toegestuurd worden. Filmpje. afbeeldingen en dergelijke worden aangeleverd en we nodigen je uit voor de testochtend!
Conditions

Minimaal 3 permanente links, welke nog bekend worden gemaakt

Bedrijfsnaam moet genoemd worden.

Tone of voice: We zoeken blogs en platformen over Tech maar ook ervaringsdeskundigen en content over het gebruiksgemak.



Details Editorial / Sponsored article
Product type

Editorial / Sponsored article

Compensation

Fixed amount

Campaign valid until

2 months ago

Submitted before date

2 months ago

Wanted Categories

Health & Fitness
Technology & Computing