Briefing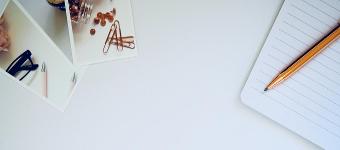 MKB Office is de leverancier op het gebied van kantoorartikelen. Het bestellen van kantoorartikelen is snel, gemakkelijk, betrouwbaar en kan 7 dagen per week bij MKB Office. Hier kun je alle kantoorartikelen bij één leverancier bestellen. Van papierwaren tot koffie, van meubilair tot verbandtrommels en van de meest bekende merken tot het huismerk. Kortom: MKB Office biedt alles wat je nodig hebt voor op kantoor.
Voor onze klant MKB Office zijn wij op zoek naar een publisher die een geschreven blog wil plaatsen op zijn of haar website.
De blog is al geschreven, bevat twee interne links en een afbeelding. Om de blog beter bij je website te laten passen, mag het (in overleg) aangepast worden.
Denk jij dat jij de geschikte kandidaat bent voor deze blog? Meld je dan aan! :)
Link

Anchor text / Link title

Kantoorartikelen
Conditions
Common conditions
The article should have at least 300 words
Use at least one image
The article is a permanent placement
Contain 2 links
Channels
Wanted Categories

Target audience age

55 till 64
35 till 44
25 till 34
45 till 54

Campaign closes

in 6 days

Submitted before date

in one week
Apply to join this campaign
Do you want to join this campaign? Log in or sign up and apply straight away!