Briefing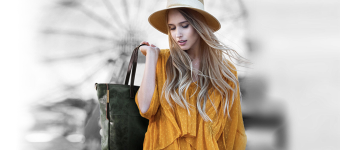 Tuscany Leather waarborgt de traditie van het ambachtelijke tassen maken in combinatie met het werken met zeer innovatieve technieken. We hebben hier te maken met ervaren ambachtslieden en dat is meteen te zien aan de hoogstaande kwaliteit soepel leer, prachtige kleurcombinaties en met het oog voor Italy's finest als het gaat om de details.
ToscaneTips.shop (onderdeel van ToscaneTips.nl) is officieel verkooppunt van Tuscany Leather. Tuscany Leather is er voor zowel dames als heren. De tassen zijn inzetbaar voor verschillende gelegenheden. Of je nou voor een strakke business look gaat, of casual door de stad wandelt, een lange reis maakt of een weekendje weg wilt in stijl: het aanbod van Tuscany Leather is wat dat betreft eindeloos.
Wij zijn op zoek naar fashionbloggers en influencers die voor hun doelgroep een review willen schrijven over één van de tassen van Tuscany Leather. Je mag een tas uitzoeken op onze website (waarde passend bij je bereik) Deze tas ga je reviewen middels je blog / social media. We zijn dus op zoek naar bloggers / influencers die op basis van een barterdeal een samenwerking willen aangaan. Afhankelijk van je bereik zijn wij eventueel bereid een kleine fixed fee te betalen. Vermeld in je pitch welke tas jij graag wil ontvangen om te reviewen.
Link

Anchor text / Link title

Tuscany Leather
Conditions
Common conditions
The article is a permanent placement
Contain 2 links
Other Conditions
Review van tenminste 500 woorden
Plaatsing van eigen gemaakte foto's van jou en de tas
links en anchortekst zijn nader te bepalen
Je hebt meerdere fashion gerelateerde artikelen op je blog
Delen via Instagram en evt. andere social media
Channels
Wanted Categories

Beauty & Fashion
Shopping

Target audience age

35 till 44
25 till 34
45 till 54

Campaign closes

in one week

Submitted before date

in one week
Apply to join this campaign
Do you want to join this campaign? Log in or sign up and apply straight away!