Briefing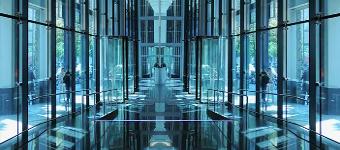 Een energielabel is verplicht bij de verkoop of verhuur van een pand. Pandeigenaren/vastgoedeigenaren zijn verplicht deze aan te leveren voordat de nieuwe huurder of koper in het pand trekt. Een energielabel voor een bedrijfspand aanvragen werkt op een andere manier als voor woningen. Er dient een inspecteur op locatie een pand op te nemen en de energieprestaties te meten en vast te stellen. Via Energielabel-offertes.nl kun je meerdere gecertificeerde aanbieders vergelijken en de beste keuze hierin maken. Zodoende hoef je niet eindeloos te zoeken naar de goedkoopste optie voor jouw situatie, maar kun je op één plek meerdere offertes aanvragen. Zo bespaar je en kies je zeker goed.
Wij richten ons nu alleen op energielabels voor zakelijke panden. Dus energielabels aanvragen voor bedrijven. Over de nieuwe wetgeving (per 2023) of hoe aan te vragen, de voordelen van een energielabel of het verschil tussen een energielabel voor bedrijven en particulier.
Link

Anchor text / Link title

Energielabel Bedrijfspand
Conditions
Common conditions
The article should have at least 300 words
The article is a permanent placement
Other Conditions
Je hebt een business(vastgoed) gerelateerde website
Channels
Wanted Categories

Target audience age

55 till 64
18 till 24
35 till 44
25 till 34
65+
45 till 54

Campaign closes

within 3 weeks

Submitted before date

in a month
Apply to join this campaign
Do you want to join this campaign? Log in or sign up and apply straight away!