Briefing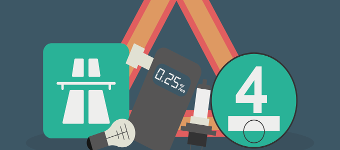 Op AutoTolVignetten.nl kunt u eenvoudig alle producten bestellen die verplicht zijn voor uw autovakantie. Wij verkopen tolvignetten (autobahnvignetten) en aanverwante producten. Middels onze reisplanner kunt u alle producten in één keer bestellen. U hoeft dus niet langer langs verschillende winkels om uw reis voor te bereiden. Wist u bijvoorbeeld dat voor veel landen een reserve lampenset verplicht is? Of een veiligheidsvest?
Wij zijn op zoek naar bloggers die een link willen plaatsen op een autovakantie/wintersport gerelateerde pagina of een artikel over onze producten wilt plaatsen (zelf geschreven of aangeleverd door ons).
Link

Anchor text / Link title

Vignet
Conditions
Common conditions
The article is a permanent placement
The article should have at least 300 words
Contain 2 links
Put a link in the first paragraph
Shared through social media
Use at least one image
Other Conditions
Domain hoger dan 25.
Channels
Wanted Categories

Automotive
Hobbies & Interest
News
Travel

Target audience age

35 till 44
65+
18 till 24
55 till 64
25 till 34
45 till 54

Campaign closes

6 months ago

Submitted before date

5 months ago