Briefing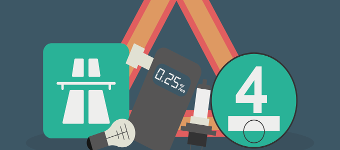 Op AutoTolVignetten.nl kunt u eenvoudig alle producten bestellen die verplicht zijn voor uw autovakantie. Wij verkopen tolvignetten (autobahnvignetten) en aanverwante producten. Middels onze reisplanner kunt u alle producten in één keer bestellen. U hoeft dus niet langer langs verschillende winkels om uw reis voor te bereiden. Wist u bijvoorbeeld dat voor veel landen een reserve lampenset verplicht is? Of een veiligheidsvest?
Wij zijn op zoek naar bloggers die een link willen plaatsen op een autovakantie/wintersport gerelateerde pagina of een artikel over onze producten wilt plaatsen (zelf geschreven of aangeleverd door ons).
Link

Anchor text / Link title

Vignet
Conditions
Common conditions
The article should have at least 300 words
Shared through social media
Use at least one image
The article is a permanent placement
Contain 2 links
Put a link in the first paragraph
Other Conditions
Domain hoger dan 25.
Channels
Wanted Categories

Automotive
News
Travel
Hobbies & Interest

Target audience age

55 till 64
18 till 24
35 till 44
25 till 34
65+
45 till 54

Campaign closes

in one day

Submitted before date

in one week
Apply to join this campaign
Do you want to join this campaign? Log in or sign up and apply straight away!