Briefing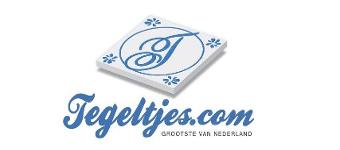 What do we want an influencer to do:
Op zoek naar een origineel cadeau? Laat dan een tegeltje maken met een unieke tekst, een mooie spreuk, wijsheid, foto of een logo. Een tegeltje maken is nog nooit zo eenvoudig geweest! Kies een leuk tegeltje uit op de webshop www.Tegeltjes.com/tegeltjemaken en maak iemand ontzettend blij met een tegeltje. Leuk voor verjaardagen, als relatiegeschenk, als promotioneel artikel en nog voor vele andere gelegenheden. Wat is er nou toffer als geschenk (denk ook aan de decembermaand) dan een gepersonaliseerd tegeltje?!
Wij zijn op zoek naar influencers en publishers die een authentiek artikel kunnen schrijven waarin naar voren komt dat het geven of ontvangen van een gepersonaliseerd tegeltje ontzettend leuk is.