Briefing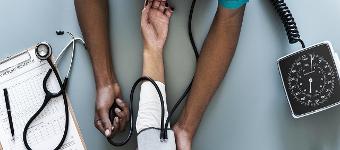 Vergelijken, overstappen en besparen. Dat is het doel. Simpel toch? Doe je het zelf, dan blijkt het erg tegen te vallen. Het onderzoeken van alle aanbieders, hun verschillende producten en de daarbij behorende voorwaarden is een dagtaak op zich. Bij Overstappen.nl vinden wij dat vergelijken makkelijker moet kunnen. Wij doen het voorwerk voor je: de aanbieders en hun producten presenteren we op een rij. Alle informatie helder in een overzicht, zodat jij met alle kennis kunt vergelijken. Wij zetten alles op een rij en jij maakt de keuze.
Deze opdracht gaat specifiek over het plaatsen van een artikel gerelateerd aan zorgverzekeringen. Kun jij hier een goed artikel overschrijven, dan ontvangen we graag je pitch!
Link

Anchor text / Link title

Zorgverzekering vergelijken
Conditions
Common conditions
The article should have at least 300 words
Contain 2 links
The article is a permanent placement
Channels
Wanted Categories

Food & Drink
Social
Business
Personal Finance
Family & Parenting
Law,Government & politics
Society
Beauty & Fashion
Health & Fitness
News

Campaign closes

in one week

Submitted before date

in a month
Apply to join this campaign
Do you want to join this campaign? Log in or sign up and apply straight away!