Briefing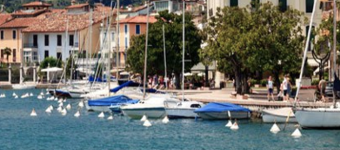 Vacansoleil is al sinds 1969 specialist in campingvakanties en verzorgt elk jaar ruim 140.000 vakanties op meer dan 500 campings in Europa. Voor Vacansoleil zijn we op zoek naar bloggers die een artikel willen schrijven over een geselecteerde regio, met uiteraard een link naar onze website.
Belangrijk is dat de content aansluit bij jou en je doelgroep De invalshoek laten we vrij. Als het artikel maar inspireert en jouw fans enthousiast maakt over kamperen in de regio. Benoem Vacansoleil minstens één keer. Affiniteit met campingvakanties is een pre.
Onze doelstelling van deze campagne is traffic genereren naar de genoemde pagina's.
Je kunt uit de volgende regio's kiezen, maximaal 1 per blogger en artikel.
· https://www.vacansoleil.nl/camping/italie/toscane/
· https://www.vacansoleil.nl/camping/italie/gardameer/
· https://www.vacansoleil.nl/camping/frankrijk/languedoc-roussillon/
· https://www.vacansoleil.nl/camping/frankrijk/dordogne/
Ben jij ooit naar een van deze regio's geweest of staat 'ie op je verlanglijstje? Pitch dan jouw blog! Schrijf je liever over een andere regio binnen ons aanbod, neem dan eerst contact met ons op.
Link

Anchor text / Link title

Vacansoleil
Conditions
Common conditions
Use at least one image
Shared through social media
Contain 2 links
The article is a permanent placement
Other Conditions
Link en ankertekst zijn nader te bepalen afhankelijk van je
Delen via social media: min. 1x na plaatsing
Minimaal 350 woorden
Minimaal 1 link naar Vacansoleil
Artikel te plaatsen in december of januari, de preview mag eerder opgeleverd worden
Channels
Target audience age

45 till 54
35 till 44
65+
25 till 34
55 till 64

Campaign closes

in one week

Submitted before date

in a month
Apply to join this campaign
Do you want to join this campaign? Log in or sign up and apply straight away!