Briefing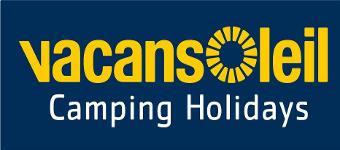 Vacansoleil is al sinds 1969 specialist in campingvakanties en verzorgt elk jaar ruim 140.000 vakanties op meer dan 500 campings in Europa. Voor Vacansoleil zijn we op zoek naar bloggers die een inspirerend artikel willen schrijven over campingvakanties, met uiteraard een link naar onze website.
Ga jij elk jaar op campingvakantie en heb jij de beste tips? Zie jij een campingvakantie als dé manier om gezellig samen te zijn met je familie of partner? Of ben je op een van de campings uit ons aanbod geweest? Pitch dan met jouw motivatie en insteek voor een tof artikel.
Belangrijk is dat de content aansluit bij jou en je doelgroep. De invalshoek laten we vrij. Als het artikel maar inspireert en jouw fans / doelgroep enthousiast maakt over kamperen en campingvakanties. Mogelijke invalshoeken zijn bijvoorbeeld: 10 redenen om te kiezen voor een campingvakantie, voordelen campingvakantie met kleine kinderen, campingrecepten. Benoem Vacansoleil minstens één keer.
Link

Anchor text / Link title

Vancansoleil
Conditions
Common conditions
The article is a permanent placement
The article should have at least 300 words
Other Conditions
Link en ankertekst zijn nader te bepalen aan de hand van je artikel
Delen via social media: min. 1x na plaatsing
Minimaal 1 link naar Vacansoleil
Artikel te plaatsen in december of januari, oplevering preview mag eerder
Channels
Target audience age

35 till 44
65+
55 till 64
45 till 54
25 till 34

Campaign closes

6 months ago

Submitted before date

5 months ago