Briefing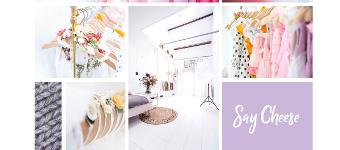 Snoez fotografie is een fotostudio in dongen die gespecialiseerd is in zwangerschappen, newborn & kinderen. Het staat daarbij voorop dat we er alles aan doen om de kinderen op hun gemak te laten voelen zodat er met alle zorg en aandacht een pure blik op beeld komt te staan. Dit alles in een mooie setting die het beeld versterkt. Dit gegeven willen we graag delen met meer mensen en meer bekendheid generen binnen onze doelgroep en dat doen we graag met u.
Ben jij een blogger met eigen kinderen voor de mama's en mama's to be in het zuiden van het land? Dan zouden we graag met je willen samenwerken. Een leuke blog en post over uw ervaring van de mini shoot bij ons in de studio is wat we zoeken. Je krijgt alle vrijheid in om je eigen draai en persoonlijke stijl te behouden, graag ontvangen wij de insteek van je artikel in je pitch.
Let op de samenwerking is op basis van een barterdeal. De barter bedraagt een mini shoot met kinderen in onze studio. Hoe we dit insteken is afhankelijk van de leeftijd van je kind(-eren).
Link

Anchor text / Link title

fotografie
Conditions
Common conditions
Shared through social media
The article should have at least 300 words
Use at least one image
The article is a permanent placement
Contain 2 links
Other Conditions
Link en ankertekst nader te bepalen
Channels
Wanted Categories

Target audience age

Campaign closes

in one week

Submitted before date

in a month
Apply to join this campaign
Do you want to join this campaign? Log in or sign up and apply straight away!