Briefing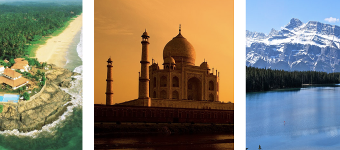 Een visum is een officiële toestemming een land binnen te reizen en in dat land te verblijven. Een visum wordt afgegeven door het land waar de reiziger naartoe gaat. Op deze manier kan dat land controle uitoefenen op wie het land binnenkomt. Voor sommige landen moet het visum van tevoren aangevraagd worden. Dit kan via de plaatselijke vertegenwoordiging van dat land, via gespecialiseerde bedrijven of gewoon thuis via e-visums.nl Op onze site vraag je je E-visum en Reguliere visa aan voor onder andere Turkije, USA, Canada, Cambodja, Egypte, Kenia, Myanmar, Sri Lanka, Australië, India, Cuba, Rusland, China, Tanzania, Indonesië, Vietnam en vele bestemmingen meer.
Wij zijn op zoek naar relevante websites en influencers die geïnteresseerd zijn in een samenwerking met onze website. We zien graag een artikel waarin minimaal 1 land beschreven wordt en waarom het belangrijk is dat de juiste reisdocumenten aangevraagd worden en hoe dat via onze website (heel simpel) kan. Graag zien wij in dit artikel een tweetal links (+ indien mogelijk een video van ons hoe je het visum aanvraagt.) Als er al een keer een artikel over een visum is geplaatst dan is dat geen probleem, het plaatsen van meerdere artikelen is ook bespreekbaar.
Je kunt bijvoorbeeld een artikel schrijven over het aanvragen van een visum/eta of ESTA en daarbij tips geven, of een artikel waar een link in verwerkt wordt met een onderdeel voor het aanvragen van een visum. Het is geen probleem als je dit artikel combineert met een inspiratie of travel artikel over een bepaald gebied dat past bij het aanvragen van de juiste reisdocumenten. Zolang het aanvragen van de reisdocumenten duidelijk naar voren komen in het artikel.
Wij hebben per bestemming meerdere subpagina's die kunnen als tweede link worden gebuikt. ( bijvoorbeeld over de geldigheid / kosten etc..)
De volgende landen hebben onze voorkeur:
ESTA Amerika
ETA Canada
Visum Turkije
Visum Egypte
Visum Sri Lanka
Visum China
Visum Myanmar
Visum Rusland
Visum Cambodja
Visum Amerika
Visum Australie
Visum Kenia
Visum India
Link

Anchor text / Link title

nader te bepalen
Conditions
Common conditions
The article is a permanent placement
The article should have at least 300 words
Contain 2 links
Put a link in the first paragraph
Use at least one image
Other Conditions
links en ankerteksten zijn in nader overleg te bepalen
Channels
Wanted Categories

Business
Automotive
Science
Society
Careers
Hobbies & Interest
Beauty & Fashion
Sports
Health & Fitness
Law,Government & politics
Family & Parenting
Technology & Computing
Arts & Entertainment
Travel
Shopping
Education
Home & Garden
Religion & Spirituality
Food & Drink
Pets
Social
Personal Finance
News
Real Estate

Target audience age

35 till 44
65+
18 till 24
55 till 64
45 till 54
25 till 34

Campaign closes

5 months ago

Submitted before date

in one week