Briefing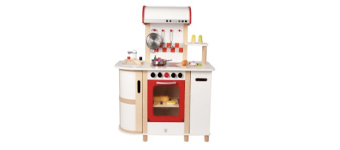 What do we want an influencer to do:
Hape is een van 's werelds grootste producenten van speelgoed uit duurzame materialen. Hape speelgoed is zowel creatief ontworpen als milieuvriendelijk. Hape speelgoed is ontworpen voor kinderen. Ieder product is ontwikkeld om de ontwikkelingsvaardigheden van een kind te verbeteren. Taal noch cultuur of geslacht belemmert intuïtieve speelpatronen. Wat kinderen ervaren als spelen, herkennen ouders en opvoeders als een educatieve basis van sociale, sensorische, lichamelijke en emotionele vaardigheden.
Omdat de feestdagen er weer aankomen, willen we ook graag het speelgoed van Hape onder de aandacht brengen bij de ouders en kinderen. Daarom zijn wij voor deze campagne op zoek naar leuke blogs die content willen schrijven over speelkeukens van Hape. We zien het liefst een enthousiast artikel in de look, feel en tone of voice van jouw eigen website.
Let op: deze samenwerking is op basis van een barter, je mag een van onze gave speelkeukens uitkiezen op de website van Hape als beloning voor jouw inzet en toffe post.