Briefing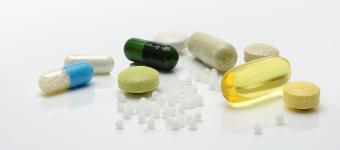 Vanaf half november t/m eind december is het weer zover: hét jaarlijkse moment om je zorgverzekering kritisch tegen het licht te houden.
Graag willen we extra aandacht besteden aan de vernieuwde zorgverzekering vergelijking van Geld.nl. In deze vergelijking, die je kunt vinden op https://www.geld.nl/zorgverzekering, kunnen consumenten het grootste aanbod zorgverzekeringen vergelijken. Door een vergelijking te maken vindt de consument de zorgverzekering met de laagste premie en beste voorwaarden, passend bij de zorgwensen van de consument. Dit levert een besparing tot enkele honderden euro's per jaar op!
We willen de vergelijking graag in een relevant artikel onder de aandacht brengen, dat geheel in de stijl van jouw website geschreven is. Sterke voorkeur gaat hierbij uit naar "duurzame content", oftewel content die ook op lange termijn (voor zoekmachines) interessant is en waar na verloop van tijd nog bezoek over komt. Dat wil overigens niet zeggen dat het gehele artikel over zorgverzekeringen moet gaan. Bij voorkeur wordt er in één of twee alinea('s) de nadruk op gelegd.
Pitch met de URL van het artikel waarin jij de link wilt gaan plaatsen.
Link

Anchor text / Link title

Zorgverzekering vergelijken
Conditions
Common conditions
The article is a permanent placement
Other Conditions
Link en ankertekst in overleg
Channels
Wanted Categories

Personal Finance
Health & Fitness

Campaign closes

in a month

Submitted before date

in a month
Apply to join this campaign
Do you want to join this campaign? Log in or sign up and apply straight away!