Briefing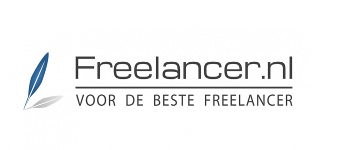 Op onze website kun je gratis binnen 2 minuten uw opdracht plaatsen, binnen 24 uur gemiddeld 8 reacties, ontvang je uitgebreide profielen met CV, portfolio en referenties en kun je vervolgens direct startent met de door jouw gekozen Freelancer. Op Freelancer.nl vinden opdrachtgevers en freelancers elkaar.
Om ervoor te zorgen dat webdesigners beter gevonden worden in de zoekresultaten, zijn we op zoek naar exposure in de vorm van toffe contentsamenwerkingen. Hiervoor zoeken we websites die een blogpost willen plaatsen over webdesigners en freelancen / zzp / ondernemen.
Link

Anchor text / Link title

webdesigner
Conditions
Common conditions
Put a link in the first paragraph
The article should have at least 300 words
The article is a permanent placement
Other Conditions
Geen links naar andere (externe-)sites in het artikel.
Channels
Wanted Categories

Careers
Business
Technology & Computing

Campaign closes

in one day

Submitted before date

in one week
Apply to join this campaign
Do you want to join this campaign? Log in or sign up and apply straight away!