Briefing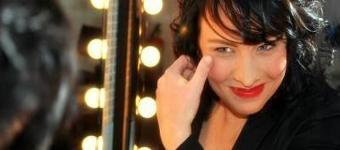 Waarom kiezen voor ONZE school? ☛ Internationaal erkend ☛ 4 locaties ☛ Professionele en getrainde vakdocenten ☛ Samenwerking met MAC ☛ Unieke stage mogelijkheden ☛ CRKBO erkend ☛ Mogelijke vergoeding door het UWV ☛ Betalen in termijnen ☛ Incl. digitale portfolio
Op onze scholen word je begeleid door de meest ervaren en hoogopgeleide vakdocenten, die naast lesgeven ook nog dagelijks in de media- en evenementenbranche actief zijn. Ons grote netwerk zorgt ervoor dat studenten regelmatig in aanmerking komen voor interessante stageopdrachten. Deze opdrachten variëren van het assisteren tijdens een workshop en het meewerken aan een modeshow tot het opmaken tijdens een fotoshoot of tv-opname.
Ons doel is meer publiciteit voor onze school en de open dagen.
Call to action: Schrijf je in voor het nieuwe schooljaar. Ben jij geïnteresseerd in een samenwerking met onze toffe school?
Motiveer dan waarom je samen wilt werken en vooral hoe je ons helpt onze doelen te behalen. (Het zou misschien tof zijn als je een les bijwoont en vanuit daar foto's kunt posten / vloggen).
https://henbvisagieschool.nl/planning-open-avonden-2016/
Locatie AMSTERDAM (Jan Tooropstraat 577): do. 29 nov.. 2018 (19u-21u)
Locatie NIJMEGEN (Kniptorstraat 34): di. 11 dec.. 2018 (19u-21u)
Locatie BREDA (Verbeetenstraat 16): ma. 26 nov. 2018 (19u-21u)
Locatie DEN HAAG (Oosteinde 57): do. 22 nov. 2018 (19u.-21u.)
Link

Anchor text / Link title

DE Visagieschool
Conditions
Common conditions
The article is a permanent placement
Contain 2 links
Put a link in the first paragraph
Shared through social media
Use at least one image
Channels
Wanted Categories

Target audience age

35 till 44
13 till 17
18 till 24
25 till 34

Campaign closes

6 months ago

Submitted before date

6 months ago